System soft step
We are inspired by you. We know that modern women want to feel fashionable and elegant, in shoes that adapt to their dynamic pace of life. The Soft Step System is our innovative patent created to make shoes even more comfortable to wear. We are proud of the fact that thanks to our system, you can enjoy many hours of comfort. A springy step, a soft finish and a stable but flexible sole. Your feet will love the feeling that the Soft Step System gives you.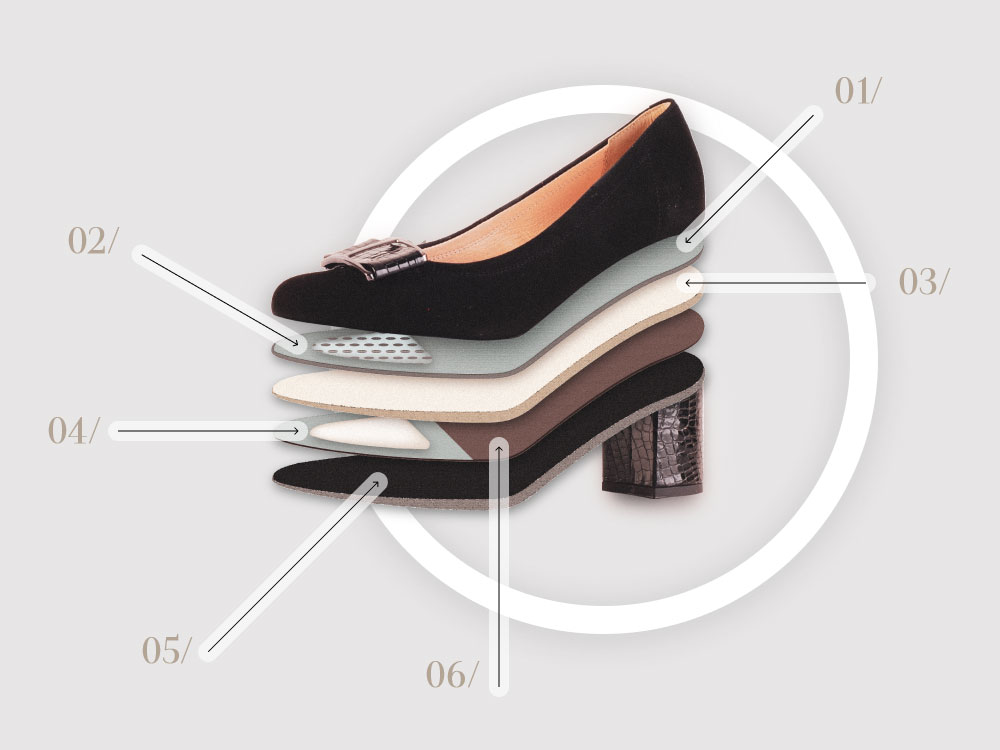 1.Natural leather
We use high quality natural leather tested for chemical composition. We source them from reliable EU tanneries focused on ecological production compliant with EU standards.
2.Perforated insole
Perforation of the insoles ensures air flow, allowing the foot to breathe.
3.Comfort sponge
Super soft sponge, made of latex imported from an Italian factory that strictly follows chemical composition and waste management standards.
4. Resilience layer
We put an extra layer in the front of the insole to increase the bounce, making our shoes even more comfortable.
5.Eco-friendly sole
Flexible and extremely durable sole that provides natural comfort to your feet. To care for the
environment, our production focuses on recycled materials.
6. Breathable foam
Breathable foam created from carbon fiber or latex. Two layers in the front of the insole enhance the overall effect of the Soft Step System.